Danzio builds milspec bespoke wiring harnesses for engine and chassis using only the finest automotive motorsport components.
Engine Harness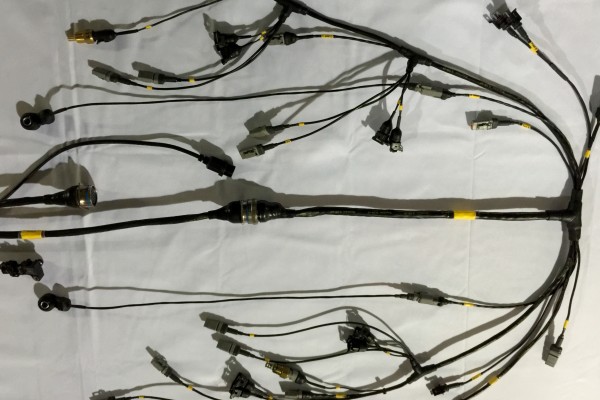 Two peice engine harness using Rachem DR25 and milspec wire, Booted and sealed connectors to protect from the envioment.
Power Distribution
Electronic fuesing PDU control unit for maximim reliblitly and redundancy control.
Chassis Harness
Complete bespoke chassis wiring harness fully bench tested before installation in to chassis.
Bespoke Wiring
Bespoke Mil-spec Wiring harness